Adarsh Para Medical Welfare Association started Adarsh Special School since March 2006 as per norms of The Persons with Disabilities (Equal Opportunities Protection of Rights and Full Participation) Act 1995 and as per National Trust Act,1999 (for the welfare of persons with Autism, Cerebral Palsy, Intellectual Disability & Multiple Disabilities) Children with Special Needs.
The Society has been providing Clinical Services which are of high quality as well as comprehensive. It is thus not surprising that a large number of clients from across the country visit institute to seek treatment. The services include diagnosis and treatment of Intellectual Disability, physically handicapped, cerebral palsy, multiple handicapped, autism, learning disability, aphasia, dyslexia, hearing-aid evaluation, listening training, and communication disorders programmes since last four year years.
Intellectual Disability is not a specific medical disorder like pneumonia or strep throat, and it is not a mental health disorder. People with Intellectual Disability have significantly below average intellectual functioning that limits their ability to cope with two or more activities of normal daily living (adaptive skills). These activities include the ability to communicate; live at home; take care of oneself, including making decisions; participate in leisure, social, school, and work activities; and be aware of personal health and safety.
Adarsh Para Medical Welfare Association have own land 4.4acre and 25580sq feet cover area in the campus.
Short term training Programme:
Short term training programmes for parents, school teachers, community workers, and other stake holders for creating awareness and as well as orientation regarding issues related to the disability rehabilitation are also organized from time to time.
Available Services
1. Early intervention therapy for slow evolved children
2. Special and Integrated Schools for Education of upto Class 8
3. Hearing capacity assessment using modern computerized machine
4. Speech physiotherapy for children suffering from speech defects / problem
5. Physiotherapy for physically challenged children
6. Psychological assessment and management
7. Weekly checkup by experienced doctor
8. Proper arrangement of yoga, music, dance and sports
9. Professional training according to qualification and interest
10. Hostel facilities are available for children
11. Transport facilities are available for children
12. Special Education-Training Program for Parents
13. Teaching-training for visually impaired for children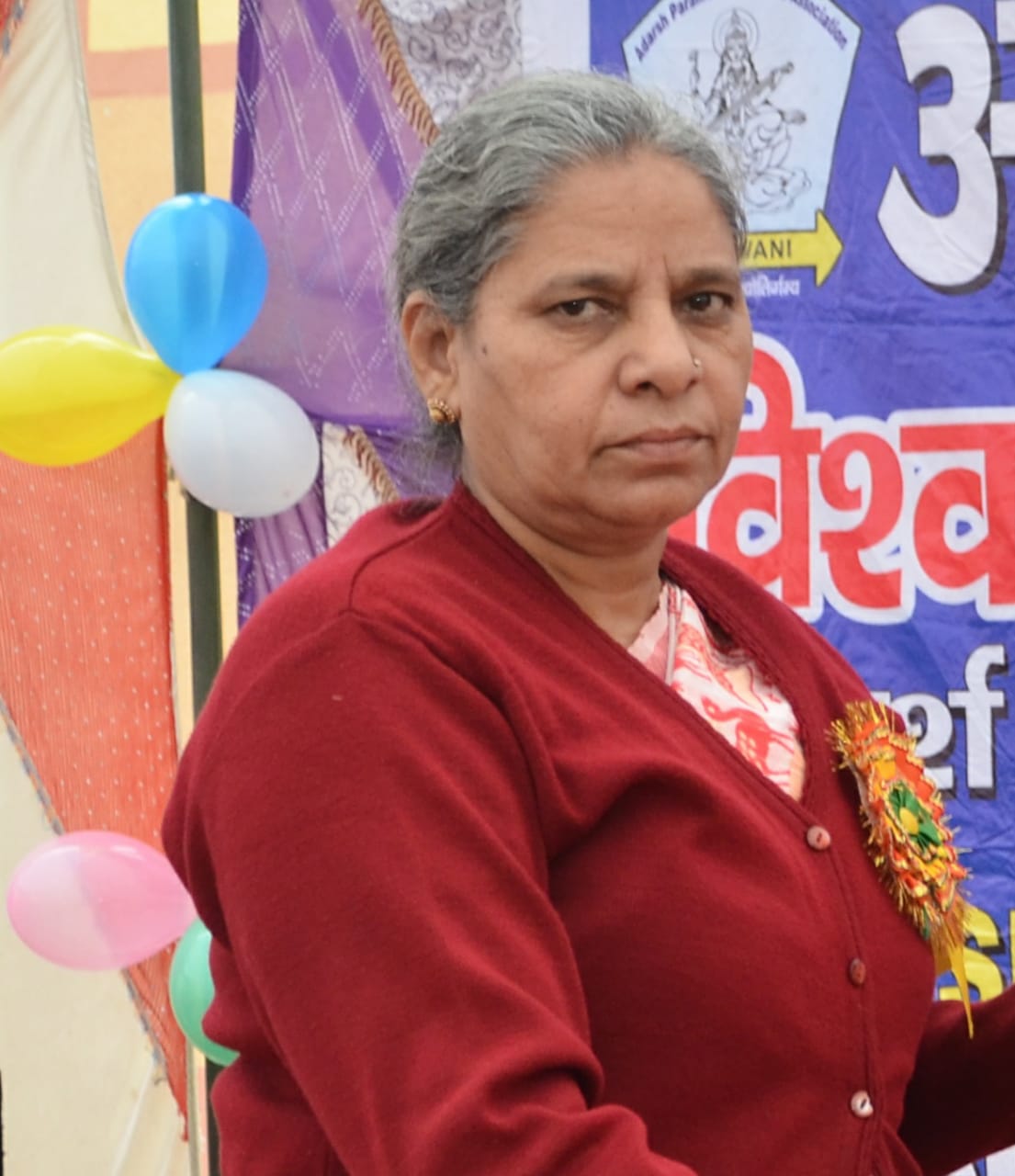 Smt.Sharda Devi
Adarsh Medical Pvt. ITI
Loharu Road, Uttam Nagar, Near Chara Mandi, Bhiwani-127021 (Haryana)
Mail:
adarshmitc@gmail.com
Adarsh Special School
Loharu Road, Uttam Nagar, Near Chara Mandi, Bhiwani-127021 (Haryana)
P: (+91) 09416148939, 09729080045
Mail:
adarshmitc@gmail.com
Contact Us »